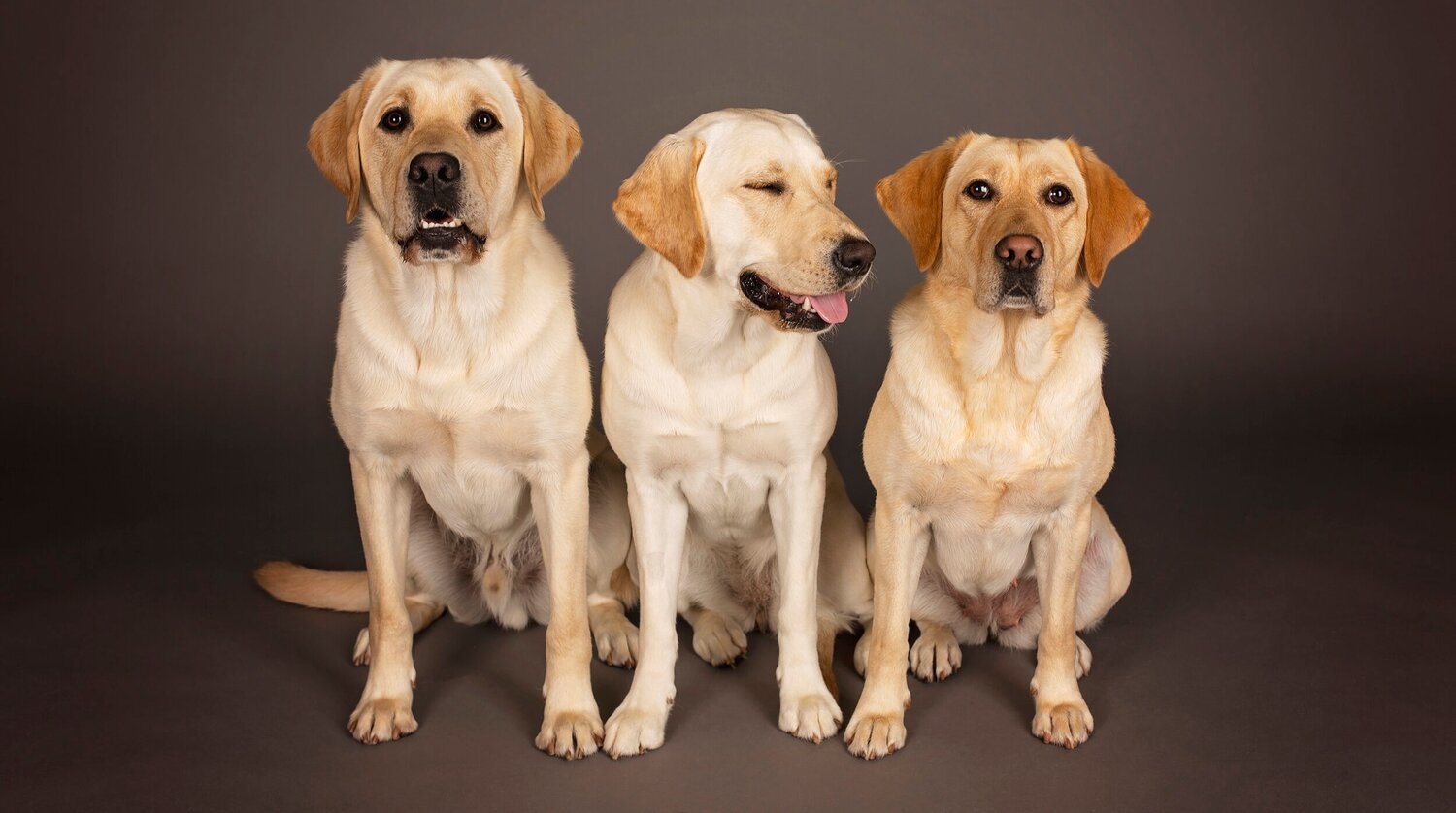 Key Behaviors for All Dogs
The following are the concepts that all Can Do Canines must understand prior to Final Training. Here we have described the ideal levels of comprehension or best case scenario reactions. If the Can Do Canine you are working with is experiencing difficulty with any of these important concepts, please contact Puppy Program for assistance. Often, early intervention is key when working through any issues.
Key Behavior: Crate Time
What does success look like? Dogs are able to crate amongst activity as well as when alone. They enjoy crate time instead of viewing the separation as punishment.
Why is success important? Crating helps to keep the dogs safe when they are not able to be supervised and this does not end at Final Training. Even though assistance dogs are allowed to go almost anywhere with their client, the reality is that they do not. Placed dogs may be left crated at home for a variety of reasons. Our clients are also advised to use the crate to help give the dog space and rest from work. In many cases, with clients who work outside the home or attend school, their dog may accompany them but must quietly rest in a crate alone for short periods of time. We are not able to place dogs (or have extremely limited options for placements) that are not able to crate quietly.
Generalization Checklist:
Crate in handler bedroom overnight
Crate in another room overnight
Crate 1-4 hours per day when you are home
Crate 1-4 hours per day when you are away (including all other household members and dogs)
Crate separately from other pets
Rotate the time of day for crating between morning, afternoon and evening
Borrow and use a different crate (plastic or wire)
Vary bedtimes
Vary crating routine (especially if they avoid or only enter for a treat)
Rotate the crate used during the day to a new room monthly
Resources:
Related Common Cues: 
Crate Time- dogs are able to crate among activity as well as when alone. They enjoy crate time instead of viewing the separation as punishment.
Distractions- the ideal response to any distraction is the dog automatically attending to the handler without verbal intervention or physical blocking. The dog should be able to observe while stationary or walk past it normally, without attempting to outright avoid the distraction either.
Down Time- dogs develop an "off switch," meaning they are able to quietly rest and relax when not actively being engaged by a handler. The dog does not exhibit attention seeking behaviors.
Exams and Grooming- dog should be tolerable of handling in regards to veterinary exams and grooming such as: bathing, brushing, ear cleaning, teeth checks, nail trims and blood draws. These behaviors should be practiced often both in reality as well as mock versions. The dog should be rewarded for being cooperative and calm during any handling. Handling should be free of force and paced at the dog's tolerance, however the dog should be acclimated to and tolerant of mild restraint.
Equipment- the dog will be exposed to many potential forms of equipment such as seat belt harnesses, leashes, and head collars. It is critical that the dog is introduced properly in order to ensure their comfort as well as allow ease of use for future placements. The dog should eagerly move towards any presented equipment and wait calmly while it is dressed. While wearing equipment, the dog should not attempt to remove or rub/scratch at the items; the equipment should not distract from work.
Food Manners- the dog learns to sit and wait politely for a release word to eat their meals. They develop impulse control around food; they do not jump up when a bowl is carried over their head or fixate on treat carriers, including hands.  The dog does not react if they are approached while eating. Dogs will also take treats gently from the hand.
Four on the Floor- the dog learns to keep all four feet on the ground at all times, except when explicitly cued to jump or step onto a surface. They do not jump up during excitement, greetings or in play. They understand to stay off of all furniture and counters.
Learning- the dog should be introduced early to a variety of positive learning methods. It is important that the dog can follow hand and food lures as well as learns the importance of becoming operant for shaping behaviors. Two reward markers are used: 'yes' (captures/ends a behavior and indicates the reward comes from the hand) and 'find it'  (captures/ends a behavior and indicates the reward will be tossed on the floor)
Loose Leash Walking- taught as an automatic behavior where the dog provides slack to the leash through a combination of distraction training, perch work, and early tethering. The dog remains engaged with an awareness of the handler at all times, remaining on the side as designated by the handler. This awareness includes miming direction and pace changes, including stopping when the handler stops and remaining in a stand. The handler reinforces loose leash walking via reward timing and placement as well as consistently responding to a tight leash.
Novel Stimuli Response- the dog is exposed to a variety of unique events, including sudden noises, touching and movements, in order to groom appropriate responses. The dog may investigate (if the situation is safe to do so) and be rewarded for doing so, and encouraged if needed. As with distractions, the dog becomes comfortable with unpredictable events that occur and in general attends to the handler and ignores the event without reaction or fear.
Potty Manners- the dog is able to do their business on cue, in a variety of locations and on any surface available, including but not limited to concrete, pea gravel, artificial turf, grass, rocks, wood chips and pavement. While the dog must be able to eliminate where and when the option is available, the dog must understand when not to eliminate as well; house training extends to public areas so the dog is able to hold their movements up to 8 hours if needed.  The dog must be able to eliminate off and on leash (as short as 3 feet) while the handler remains in one place.
Toys- playing with toys is highly encouraged. Ideally, the dog will be able to self-entertain with items such as bones and Kongs and can practice parallel play around other dogs. It is important that the dog learns proper play and does not engage in keep-away, stealing, guarding toys as well as understands what items are appropriate toys vs household items.  Dogs should learn to "trade" one toy for another (or for a treat) with their handler. Playing fetch and tug with the handler are excellent for relationship building and exercise.
Transitions- the dog will encounter and must react appropriately to boundary types, such as doorways, entries, stairways, elevators and flooring changes. It is important that the dog is exposed to as many types of transitions as possible to ensure their familiarity and comfort as well as the proper etiquette. Often, transitions occur at the end of a "runway" (hallway, aisle, or other type of funnel), which can implore the dog to bolt or pull forward at the end. The dog should instead learn to attend to the handler, and calmly pass through when cued to do so.
Transportation- It is important that the dog is exposed to as many types of transportation as possible to ensure their familiarity and comfort as well as the proper etiquette. Suggested modes of transportation for passage may include car, truck or SUV, bus, tram, light rail, and trains. Please ensure the dog observes the use of skateboards, bicycles, motorcycles and scooters, as well as emergency vehicles.