Below are some resources and ways you can help others learn about Can Do Canines and the work we do. We appreciate your belief in our mission and your help in spreading the word!
Help Us Recruit Dog Hosts
Share on your Social Media
Copy and paste the text below to your social media channels. 
You read that right—free kisses! Can Do Canines is seeking new volunteers to join their pack as Dog Hosts for future assistance dogs. The length of time you host a dog is up to you! Plus, Can Do Canines provides knowledgeable training staff, dog food, basic vet care, and many training opportunities. You provide a loving home and basic dog supplies while taking the dog in public and to training opportunities as specified by your role.
Learn more about the various dog hosting opportunities on Can Do Canines website: https://candocanines.org/dog-hosting-opportunities
Invite People to our Open House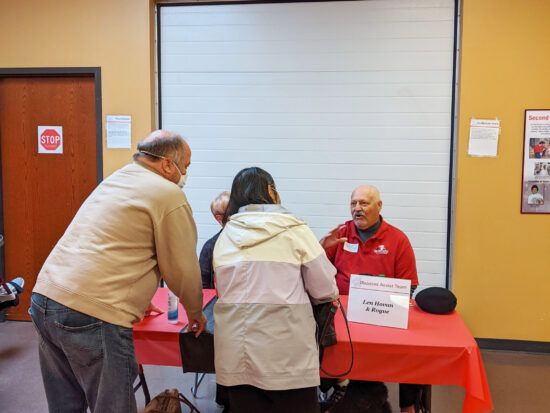 Our open houses are held quarterly at our campus in New Hope.
Potential clients, volunteers, or anyone who might be interested in supporting the organization is invited to attend to learn how an assistance dog changes the life of a person with a disability.
2023 Open Houses:
Saturday, March 4, Noon-2 p.m.
Saturday, May 20, Noon-2 p.m.
Tuesday, August 8, 6-8 p.m.
Saturday, November 11, Noon-2 p.m.