Champion our cause!
In June 2021, we began offering the opportunity to buy limited-edition Can Do Canines apparel. Our short-sleeved t-shirt ("The Anatomy of a Can Do Canines Assistance Dog") and our long-sleeved t-shirt ("Can your dog do what a Can Do Canine dog can do?") were well received.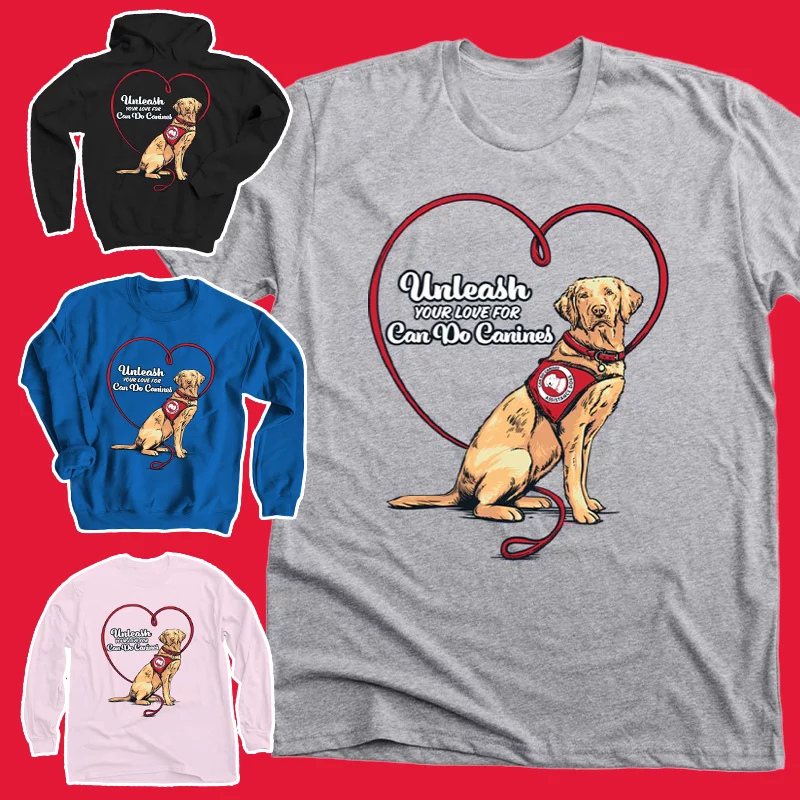 Sales of our "Unleash your Love" design ended on November 28. Check back in the spring for our next shirt release. 
We also wish to remind you to please not use our logo to customize your own apparel. While we understand your positive intentions and applaud your initiative, we ask you to help us maintain consistency for our brand and alleviate confusion about who is allowed to wear what (staff vs. volunteers, for instance) by not creating items.