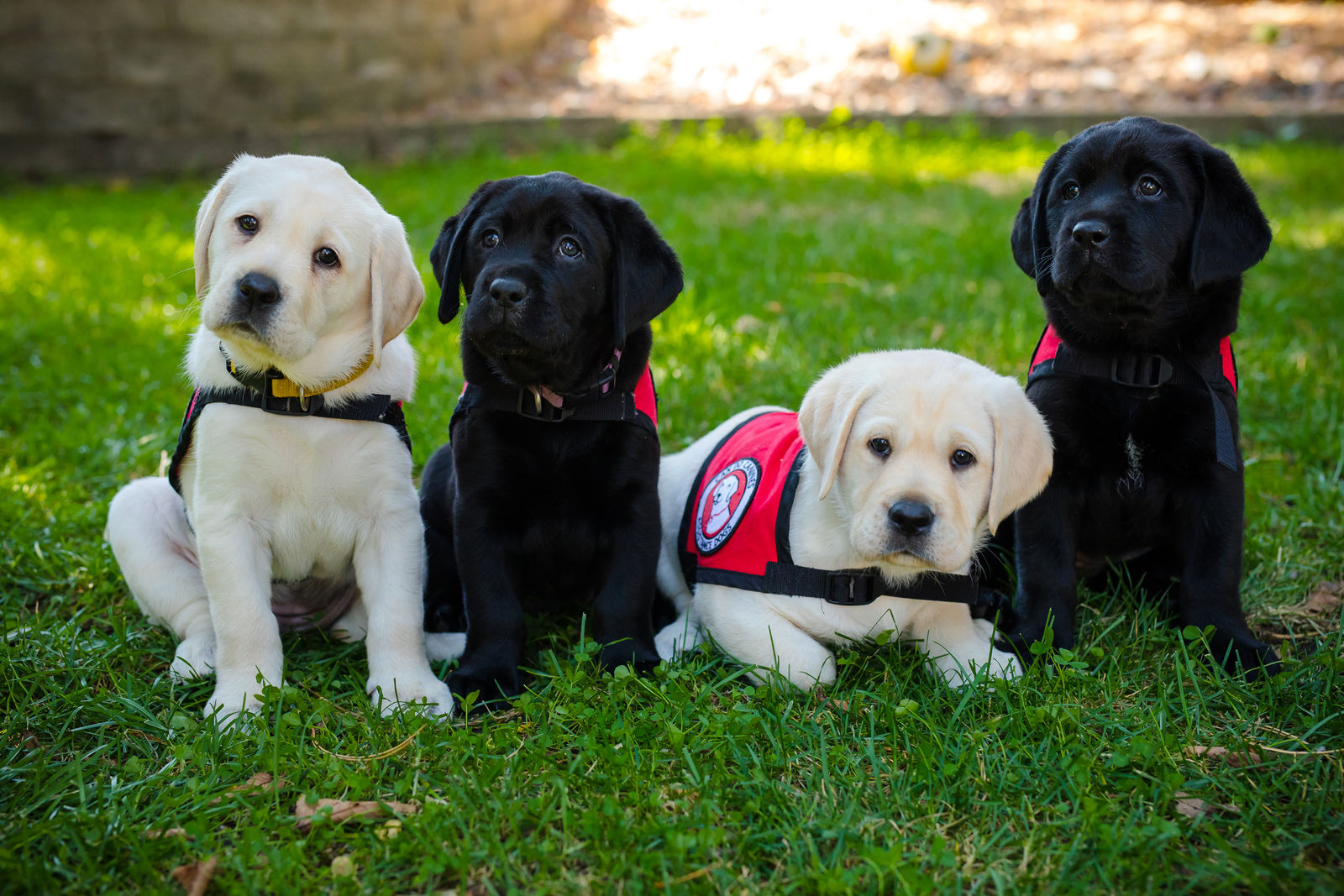 Overview
Can Do Canines is dedicated to enhancing the quality of life for people with disabilities by creating mutually beneficial partnerships with specially trained dogs. Since 1989, Can Do Canines has provided more than 800 assistance dogs to people with disabilities, all free of charge. Our fully trained dogs are provided to our clients who live with disabilities that involve the following:
Mobility challenges
Hearing loss or deafness
Seizure disorders
Type 1 Diabetes complicated by hypoglycemia unawareness, or
Childhood autism
Can Do Canines is one of the largest assistance dog organizations in the country and relies on individual contributions to support its important work. Currently, we place dogs for clients in both Minnesota and Wisconsin. Can Do Canines is one of only two Minnesota-based assistance dog organizations that is an accredited member of Assistance Dogs International.
What is an Assistance Dog?
An assistance dog is one that is trained to perform certain skills to help its handler. Examples may include picking up dropped items, alerting to a smoke alarm, opening a fridge to retrieve a juice bottle, detecting a handler's low blood sugar level, keeping a child from bolting into traffic, and much more.
The terms "assistance dog" and "service dog" are synonymous. However, an assistance dog is not a therapy dog, an emotional support animal, or a guide dog. These terms have different meanings.
The Journey of a Can Do Canine
Can Do Canines has its own breeding program. Many of our dogs begin their life with us in this way. We also have dogs donated to us--especially those needed for clients with allergies--and receive dogs through a breeding cooperative or through rescue situations.
Hundreds of volunteers help raise and train our dogs in their homes, from whelping newborn puppies to helping them learn basic obedience and social skills.
Others who help develop our dogs are those living in one of seven prisons throughout Minnesota and Wisconsin. Inmates and dogs share cells, and these people give the dogs 24/7 care while receiving weekly, in-person instruction from a Can Do Canines staff member.
Between about 2 and 2 1/2 years of age, dogs move into the Can Do Canines facility for their final training. During this process, a trainer works with them to determine what type of assistance they want to provide. Trainers and Client Service Coordinators work together to make the best possible customized match between each dog and each client handler.
Images for Use
This is just a small sample of the Can Do Canines photo collection. The photos shared here may be used for news, editorial, or educational purposes, but not for advertising or trade. They should in no way violate the rights of any person, organization, corporation, or firm. 
Can Do Canines reserves the right to refuse use deemed either inappropriate to our mission or insensitive to a subject depicted in the photo.
Copyright and credit must be attributed to Can Do Canines each time an image is used.