The Pups at Work (PAW) Program is a first-of-its-kind dog raising partnership between Can Do Canines and local employers. We're excited to kick things off with Best Buy as our first corporate partner!
All Raisers in the program will be paired with a dog that is 10-12 months old—that means they are potty trained and have a solid understanding of obedience skills! Our Can Do Canines are typically purebred Labrador Retrievers and Lab/Golden Retriever mixes.
As a Raiser, you'll attend monthly training classes, acclimate dogs to basic grooming and care, and take your pup on outings to various environments—think walks to the park, trips to the local store, and work! (Yes, these dogs are allowed on the corporate campus if your manager approves!) The typical commitment is six months, and co-raising options are also available.
You'll receive training and support as well as dog food, heartworm and flea/tick preventatives, and veterinary care for the dog. Can Do Canines will also arrange Sitters as needed.
The first PAW group began in July of 2022, with new cohorts joining regularly.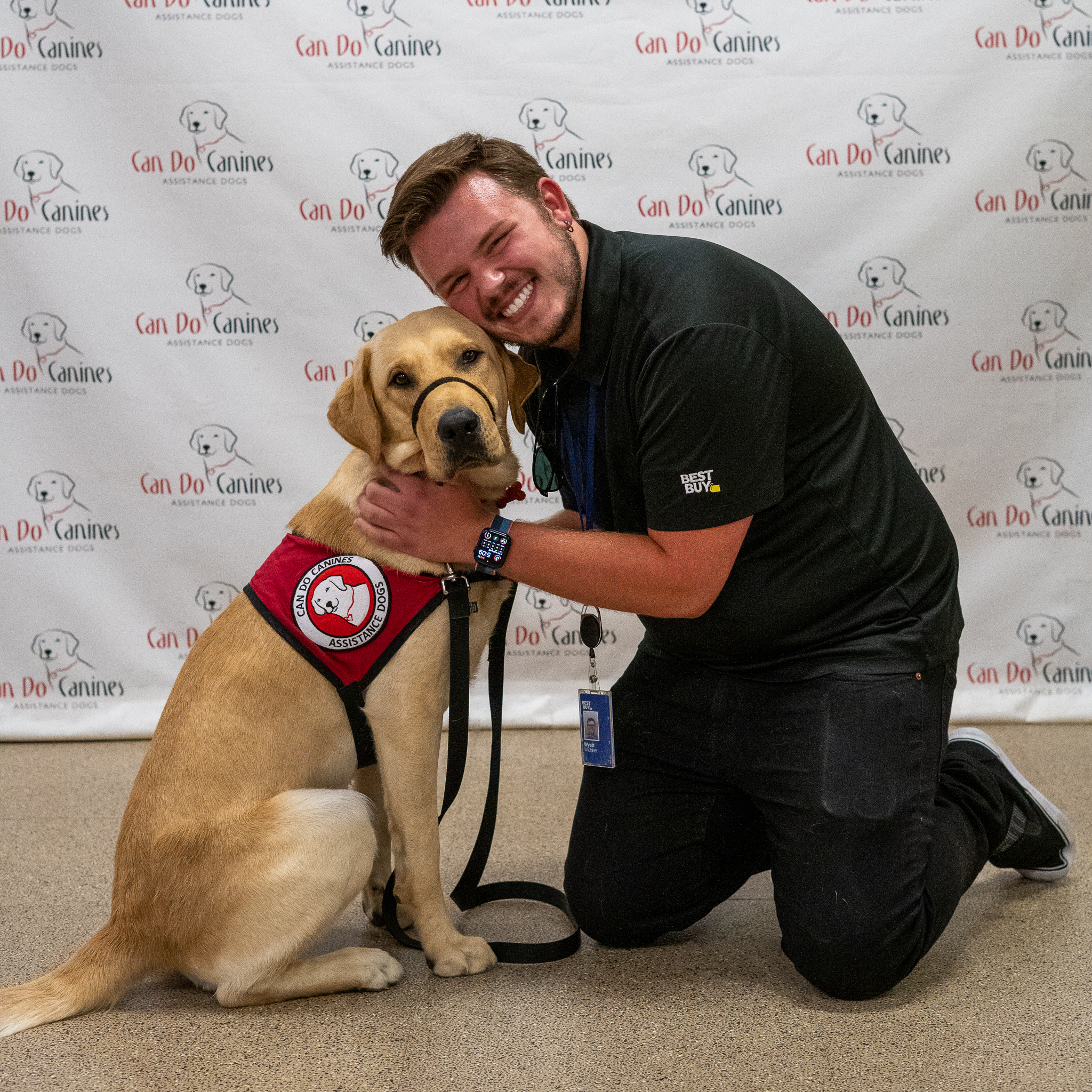 We would love for you to join us!
Complete an online application found here to get started. A staff member will be in contact with you soon regarding your application.
Have questions? 
Our Puppy Program team would be happy to talk with you. Please email Lindy at puppyprogram@candocanines.org.