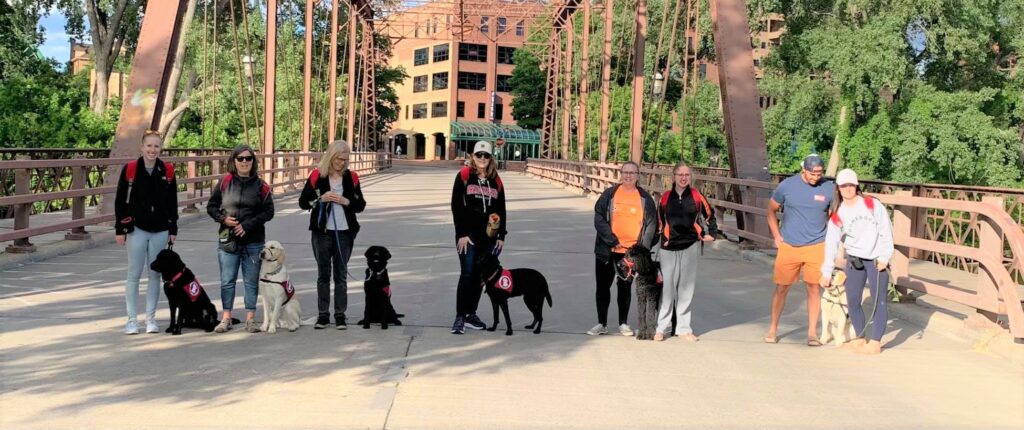 Dog Hosts are the heart and soul of what we do and have a significant impact on the life of the person who will receive the dog. Can Do Canines provides knowledgeable training staff supporting you, dog food, basic vet care, and many training opportunities. You provide a loving home and basic dog supplies while taking the dog in public and to training opportunities as specified by your role.
Step 1: Read About Our Opportunities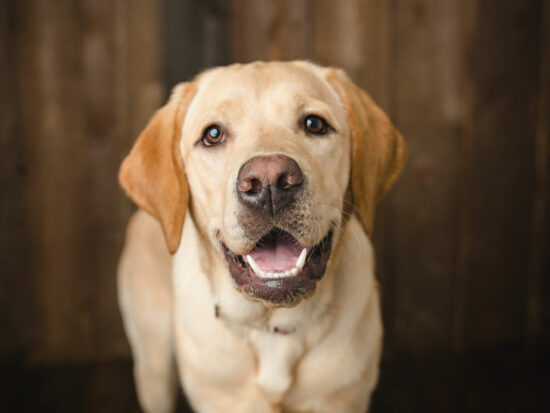 A Raiser takes a dog into their home for a time period of seven or more days. The puppies vary in age from 10 weeks to 2 years old. Raisers are required to attend training classes and take the dog in public.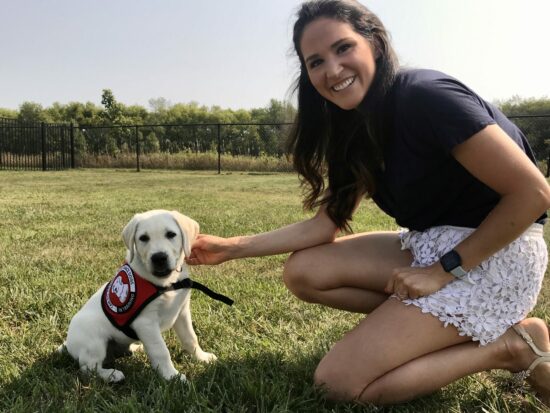 Sitters care for a dog for one to six days at a time. These dogs are typically between 8 weeks and 2 years of age. Sitters are not required to attend trainings or outings and do not take the dog in public.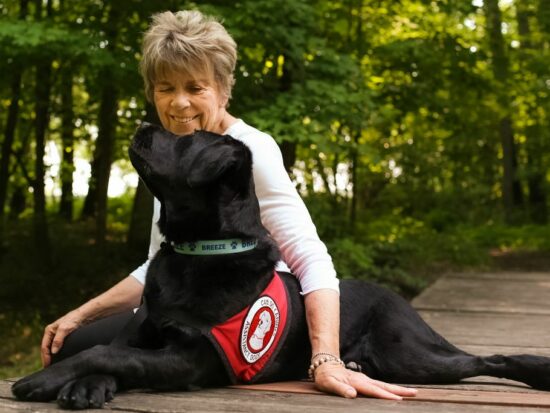 Our breeding dogs are a special and essential part of our program. They not only produce puppies that grow up to be life-changing assistance dogs, but are also critical to the health and quality of our dogs, generation after generation. Breeder hosts are volunteers who care for our breeding females and males in the same way as puppies in training, with the addition of being available for veterinary and breeding appointments as needed.
Dog Hosts for Prison Programs
We operate puppy training programs in seven local prisons, and four of them have outside fosters that support the program. They include Waseca, MN; Rochester, MN; Stanley, WI; and Black River Falls, WI. Two carefully chosen inmates are assigned to each of our puppies, providing round-the-clock care for the puppy, as well as basic obedience and assistance dog training. As important as it is for inmates to train the puppies, it is also crucial that puppies learn good house manners and get exposed to as many social and public situations as possible during their first, formative year. Dog hosts make this possible.
Home Stay Hosts
Waseca, MN; Rochester, MN; Stanley, WI; and Black River Falls, WI
These volunteers work with a dog for a two-week timeframe—either a Monday-to-Monday or a Friday-to-Friday. Pickup and drop-off are handled on prison grounds. Volunteers take the puppy in public to locations such as a grocery store, shopping mall, auto store, library and more.
Step 2: Review the Requirements
Must be 18 or older
Must live in MN or Western WI
Must be willing to travel to our location in New, Hope, MN, or our partner prison locations in Rochester, MN; Waseca, MN; Stanley, WI; or Black River Falls, WI.
Intact dogs, fostering with other organizations, and unfenced yards are all allowed. Review a list of other frequently asked questions on our FAQ page.
Step 3: Complete an Application
You've read through the various ways to get involved and you're ready to dive in—that's great! Please complete an online application and someone will be in contact with you within a week. Please note that a submitted application does not guarantee acceptance into the program.
Once we receive your application, we will connect with you to schedule an informational phone call. You will then be asked to complete our virtual orientation and a virtual home visit. If you have pets in the home, an in-person meet and greet might be required.
Throughout this process, we'll take time to get to know you and your lifestyle, answer any questions you may have, and talk more in-depth about the different Puppy Program roles and requirements.
Want a chance to learn even more before applying?
Join us at our next open house, where you can hear firsthand from a Puppy Program volunteer and talk with our Volunteer Coordinator.
Have questions? Contact our Volunteer Team.
Send an email to volunteer@candocanines.org or call (763) 200-6191.