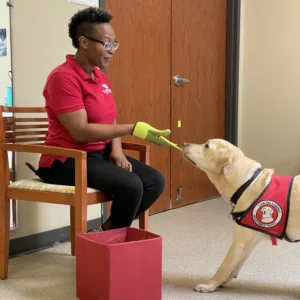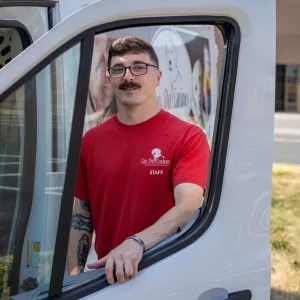 Interested in fetching a new opportunity for your life? Consider becoming part of our pack. Whether you want to fully interact with our furry residents every workday, serve our many wonderful volunteers or clients, or help ensure that we can provide our dogs free of charge to those who need them, a Can Do Canines career might be a perfect fit.
Available positions:
Employee Benefits*
Medical Insurance
Dental Plan
Group Life Insurance
Short/Long-Term Disability Insurance
403(b) Retirement Plan
Eight Paid Holidays
Paid Time Off
Option for Bringing Your Dog(s) to Work
*Employees must be full time in order to receive the full benefits package.
Equal Opportunity Employer
Can Do Canines provides equal opportunity to all employees and applicants for employment in accordance with applicable laws. Personnel decisions are made on the basis of merit and business need. Can Do Canines will not discriminate against any employee or applicant for employment because of race, color, creed, religion, national origin, sex, mental or physical disability, age, sexual orientation, marital status, familial status, including pregnancy, public assistance, genetic information or any other class protected under applicable law.