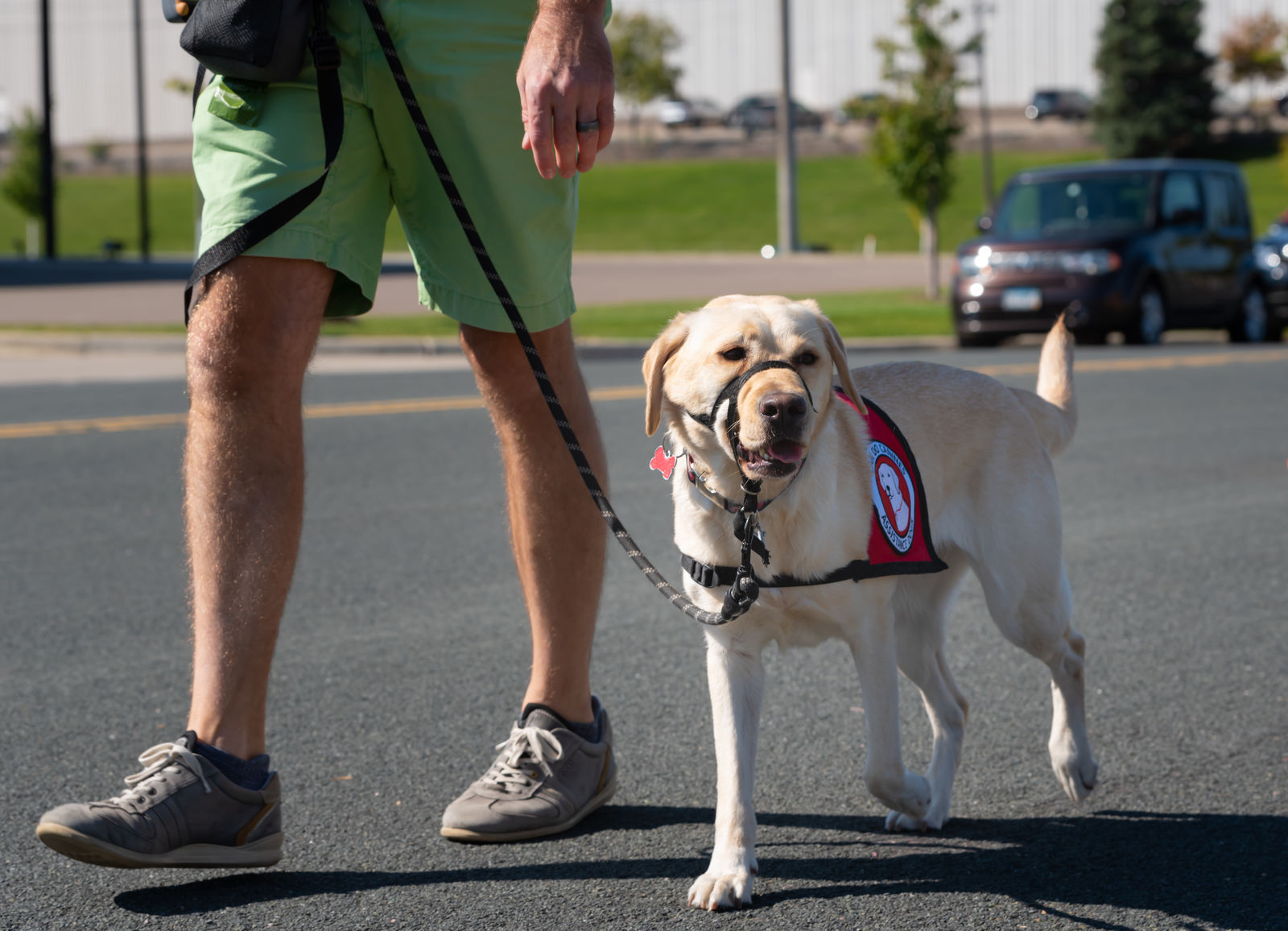 As spring approaches, getting out to enjoy the nice weather by walking our dogs more often and for longer periods of time is a welcome relief. This might also be a great time to brush up on loose-leash walking habits with your four-legged friend.
Teaching a dog to walk nicely with us on a leash is one of the hardest skills to maintain. We walk slower and usually in a straighter line than our dogs, and we certainly don't get giddy about running over to sniff delicious smells. Most dogs will get very excited about the opportunity to go for a walk, and pulling us is one way that their excitement gets the best of loose-leash walking success. When they are "being the one to take us for a walk" instead of the other way around, it can be both frustrating and potentially unsafe.
Whenever the dog pulls, the most important consequence is that it does not take them closer to where they want to get to, even a few feet. For this to be effective, it has to happen every single time the dog pulls.
Here are a few ideas to try to counteract pulling: 
Penalty yards: Backing up until the dog gets close to your side (usually 3-5 steps back), then immediately going forward again without pausing. 

180s: Turning around and going the opposite direction. This is best done when you don't have a "goal" location to walk towards but are practicing on a neighborhood walk or an empty lot. 

Big circle: The circle is similar to the 180 in that you change direction. But instead of doing a 180, you make a large circle with the dog on the outside. Go forward once you're facing the direction you wanted to go again, or circle again until your dog starts to calm down. This works the best for dogs who have a ton of energy or for dogs who seem distracted by everything in all directions! 

Stop and be a tree: Stop and wait for your dog to come back to your side before moving forward. This works best for advanced dogs who will notice you stopping and instantly try to fix themselves. 
You don't have to stick to a single method, but with each, try hard to respond before the leash is tight. 
Also, remember with any training, give your dog plenty of verbal feedback. Who knows, your neighbors might even get a kick out of watching you converse with your dog as you go by!