Sarah has been involved in the Puppy Program in several different roles. Her most recent undertaking was as the rescue foster home for Edgar, a 1.5 year old Retriever Mix from the Animal Humane Society in Golden Valley who became a Can Do Canine in April.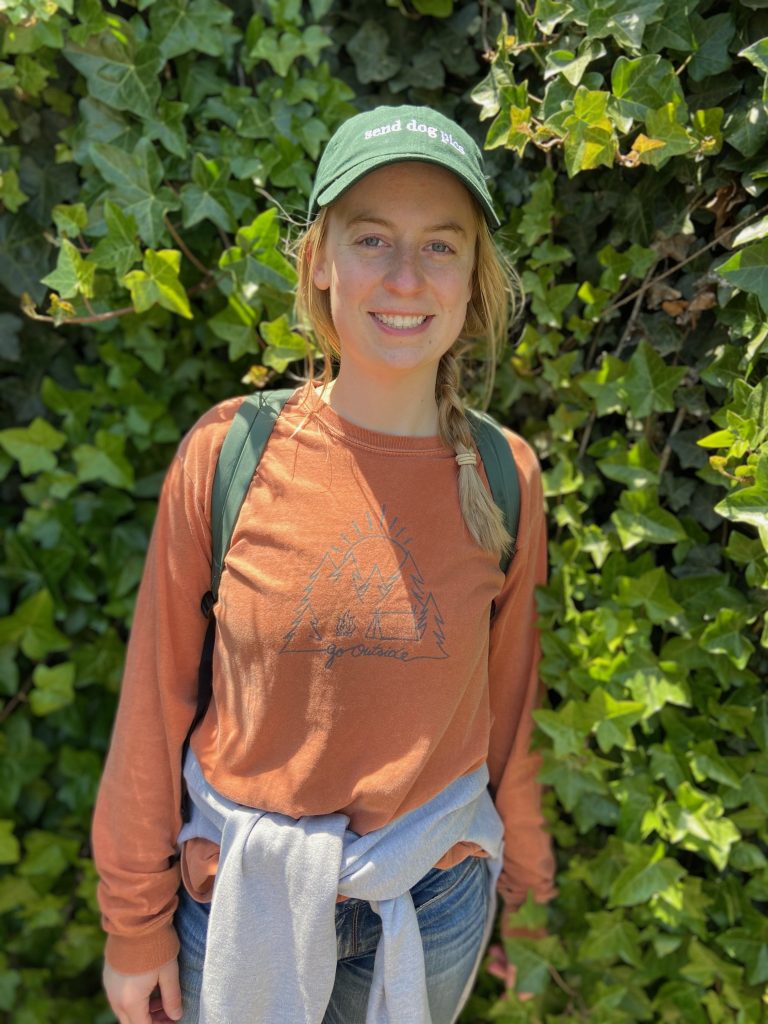 "I grew up not far from Can Do Canines so I frequently would pass by the building while on the highway," Sarah says. She continues, "My mom and I attended a graduation event when I was in high school and that's really when I learned about the organization and all that they did. It wasn't until last year when a friend of mine started volunteering that I looked into their foster program. I officially joined the volunteer 'staff' in November of 2020."
Her first foster endeavor was Great Starting Rocket, a yellow Labrador Mix now residing at the Federal Correctional Institution in Waseca. After turning in Rocket, Sarah spent the next several months fostering short-term and prison break dogs. Then in April, she took in a rescue foster. About this experience, Sarah says, "My favorite memory so far is the first day bringing home our first rescue evaluation, Edgar! He was such a lover and would snuggle up next to anyone that would pet him."
When asked what has surprised her about volunteering, she says, "What has surprised me the most about volunteering with Can Do Canines is that there are so many different outlets. You can find a volunteer opportunity that works for you. If volunteering  as a great start and fostering a puppy is just a little too much to handle, there are other foster opportunities with older dogs that might be a better fit and is still a great way to help the dogs in their career path!"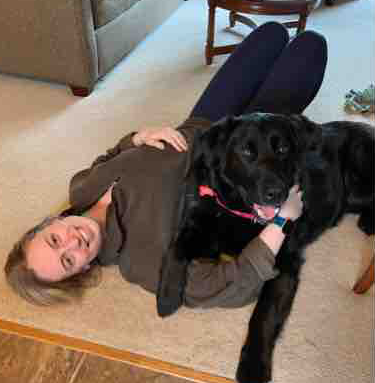 When not working or volunteering, Sarah loves to do anything outside. "I've recently taken up archery and have enjoyed learning the skill! When I'm not outside, you can find me crocheting or catching up on my shows," she says.
Thank you so much for all you do for the dogs and the people who need them, Sarah! We are glad you are part of the pack.
 If you are interested in becoming a rescue foster home, and are okay with taking an unknown dog into your home and housing them for a two-week quarantine, please contact Caitie at cmcbride@can-do-canines.org.