Gwen McMahon has worn a lot of different hats over the past 25 years as a volunteer for Can Do Canines. You read that correctly—25 years!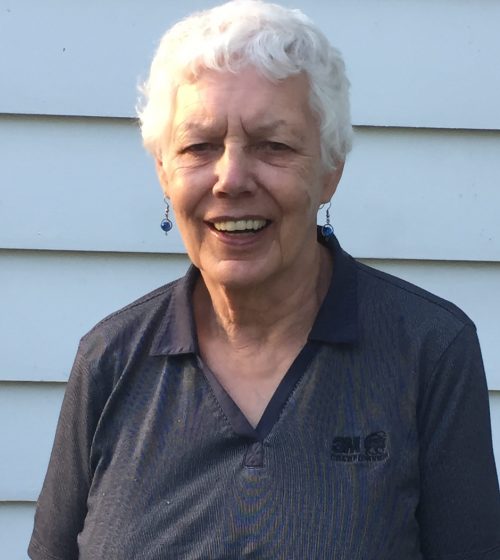 Can Do Canines was in its early years when it first came in contact with Gwen. "Can Do Canines was located just four blocks from where I lived 25 years ago. I am very interested in dogs, and so I set out to find out what they did. As a retired social worker, their mission to help those in need resonated with me."
Gwen continues, "I did whatever was needed at first. I served on the board for a number of years. I've worked as an event volunteer and event committee member. I have done visionary speaking for the Tails to Tell presentations, worked as a front desk volunteer, and more."
When asked about her favorite memory of her time volunteering, Gwen shared a special story. "My favorite memory occurred at one of the graduations. Al got up and said, 'Something is going to happen today that has never happened before and may never happen again.' An inmate who raised a dog that was graduating that day had been released from prison, become fully employed, and was there presenting the dog he raised. The applause went on and on and on and all I could think of was, 'I sure hope that you know a lot of this is for you.'"
In her free time, Gwen enjoys traveling, golfing, downhill skiing, bowling, and volunteering for her local police department. We are so glad she still finds time to volunteer for Can Do Canines in her busy retirement. Thank you, Gwen, for your years of service to this cause. We are lucky to have you on our team!
If you're thinking of volunteering, Gwen would tell you, "I believe in what Can Do Canines does and would encourage anybody that is thinking about it to give them a call and see what they have for you. It's a great place to volunteer."