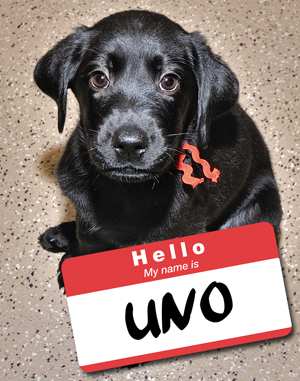 Thank you to everyone who participated in Can Do Canines' Name Game Challenge. The votes are in … and with 40 percent of the vote, the majority picked UNO!
Now that you gave Uno a name, the pup's journey has just begun. He'll be joining his brothers and sisters at our facility in September for some early obedience training, then he's off to a volunteer puppy raiser for more than a year before completing his final training.
To give you a sense of what's next for Uno when he comes to our facility check out the video below of our "S Litter" during Super Puppy Training.