Tonya Wahl first heard about Can Do Canines at an informational session in Eau Claire in January of 2017, and by April of the same year, she and her family were picking up their first Great Start puppy, a Black Labrador named Quil.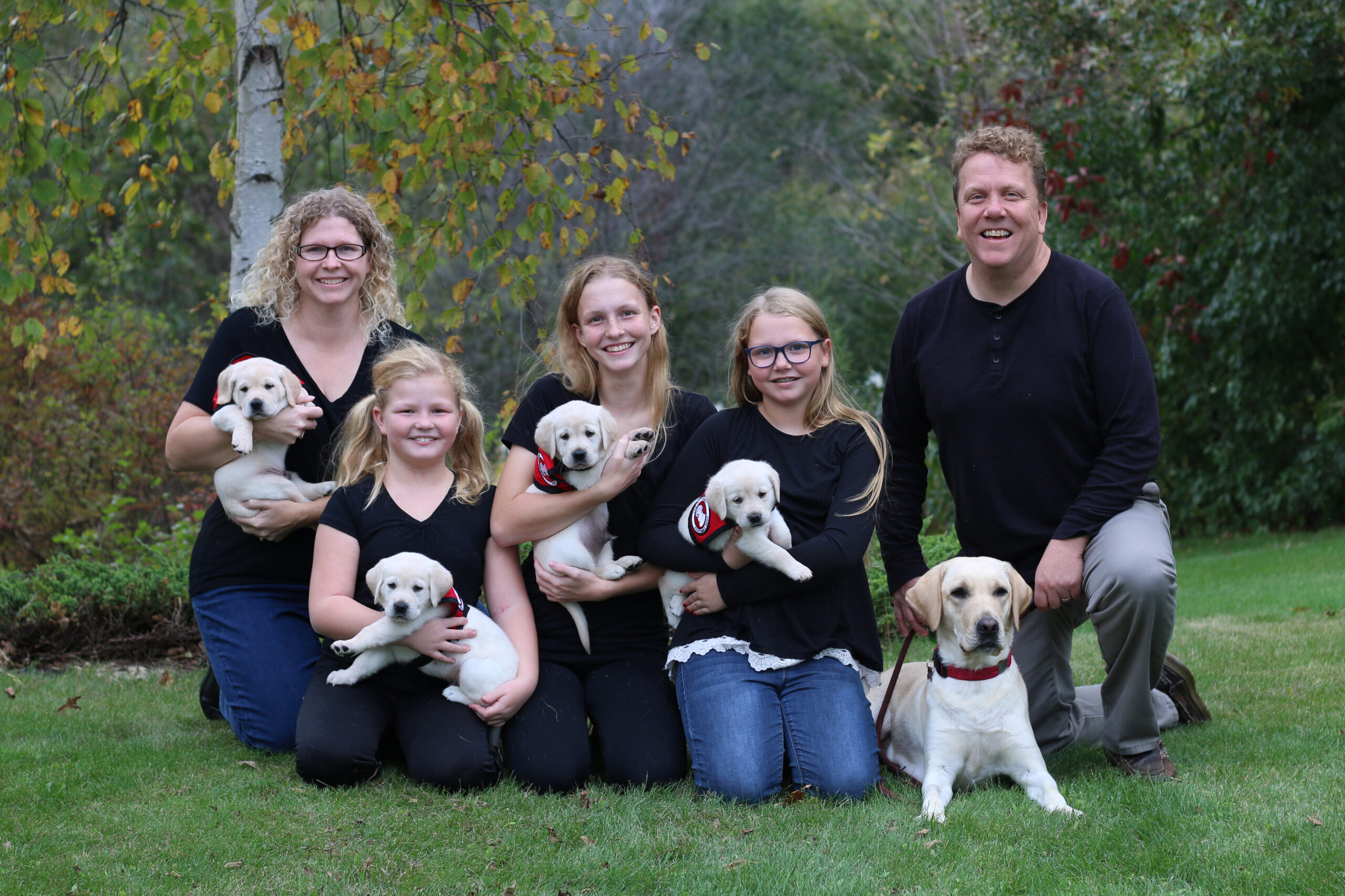 After Quil moved on to prison, the Wahls decided to take the plunge into whelping, and they whelped the amazing "A" litter in July 2017. This was followed by several Short-Term Fosters before they once again opened their home to Quil. Tonya said, "We were very excited to get our first Great Start pup as a Long-Term Foster. We have been a Great Start Home, Short-Term Fosters, Long-Term Fosters and Prison Break Fosters. We have whelped two litters and been a Puppy Raiser. We also had the privilege to adopt a career-changed dog." This career-changed dog was none other than their first foster, Quil. 
When asked what has surprised her most about fostering, Tonya said, "The public's reaction when taking the dogs in training out in public. We get lots of questions and looks. We also receive a lot of encouragement and kind words from people."
If you're thinking of becoming a foster, Tonya would tell you, "Just jump in, you'll be glad you did. You get to enjoy new dogs and different personalities. You can have a dog when it fits your schedule. You will not be tied down with a dog if you like to travel."
The freedom and flexibility provided by fostering is important, as Tonya says they "enjoy traveling as a family. We like to go to music festivals and visit national parks." 
A huge thank you to this awesome family for all the ways they support this cause. So many assistance dogs have made their way through this home, and all are better for it. We are glad you're part of the pack!