Michelle Magdsick knows firsthand the positive impact dogs can make on people's lives. As a former nurse anesthetist, Michelle witnessed the special kind of joy that comes over nursing home patients when a dog comes to visit and has seen the calming effect they bring to stressed-out staff. After hearing about Can Do Canines from two of her neighbors, she decided to apply to volunteer.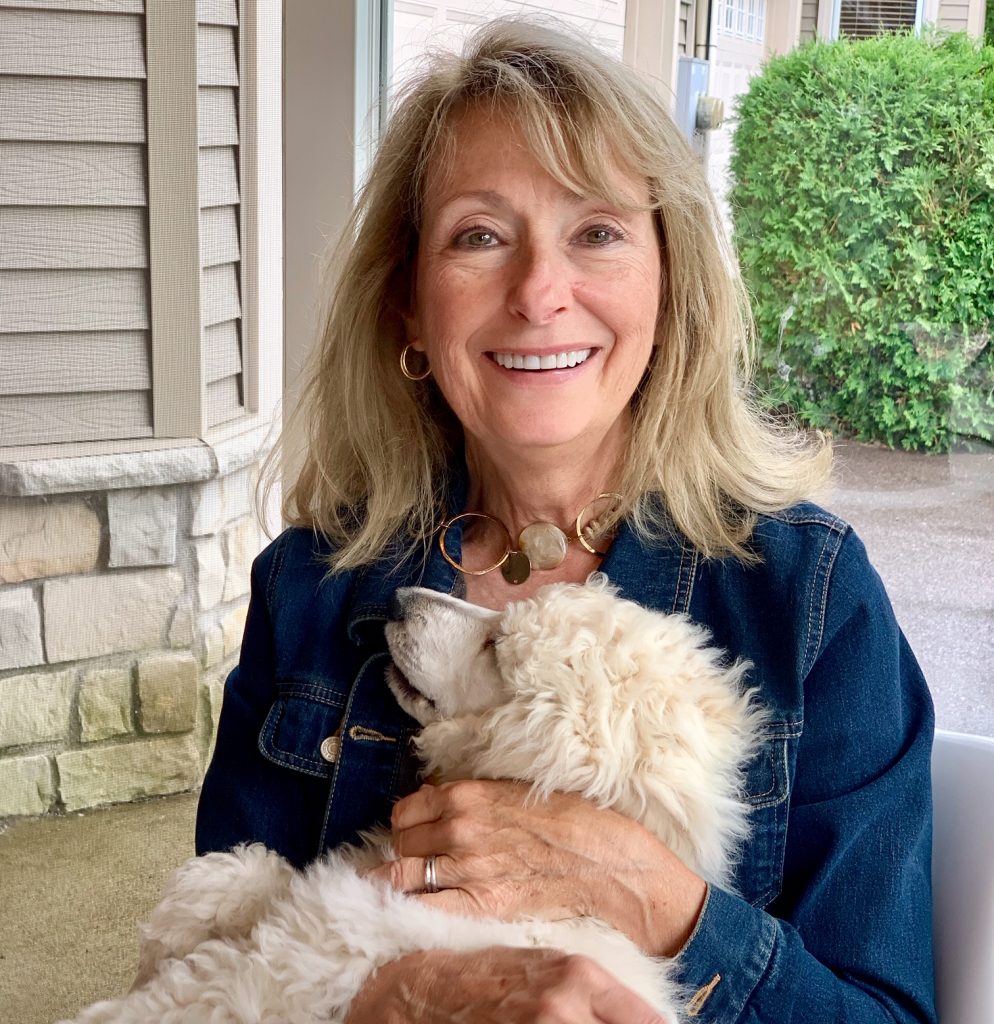 "I was introduced to Can Do Canines by two of my neighbors, each at different times. One neighbor discovered my love of dogs while he was walking his dog and told me about the volunteer program to walk dogs at Can Do Canines. The other neighbor mentioned sewing dog capes for Can Do Canines when we chatted about crafts and hobbies," Michelle says.
It didn't take her long to discover that she wanted to be involved in the Puppy Program. Michelle recounts, "My favorite memory so far was being given a white fluffy puppy to raise! Clark (of Lewis and Clark) was an unexpected donation to Can Do Canines in July 2019. The call came as a complete surprise requesting to take Clark as a Puppy Raiser. It was an immediate 'yes' answer on my part."
When asked what has surprised her about volunteering here, she says, "I've been surprised by the depth and broad range of fantastic volunteers within the organization. Everyone is happy and willing to serve others. Also, discovering the amount of time and dedication afforded to raising and training the dogs to become service dogs."
Outside of volunteering, Michelle enjoys spending time with her grandchildren and family. She's also an avid walker, cyclist, and skier.
If you're thinking about volunteering, Michelle would say, "Definitely do so. There are so many ways to fit volunteering into your life here. You can choose to give as much or as little time as you wish. You will bring joy to others and that joy will return tenfold."