Can Do Canines will host an open house on Tuesday, August 22, from 5-8 p.m., at its new Whelping and Growth (WAG) Center (8127 Yale Avenue, New Germany, Minn. 55367). The public is invited to see how this additional site to the current Can Do Canines New Hope campus will be used to whelp new litters of assistance dogs. Please note that this facility is not accessible for those with mobility challenges.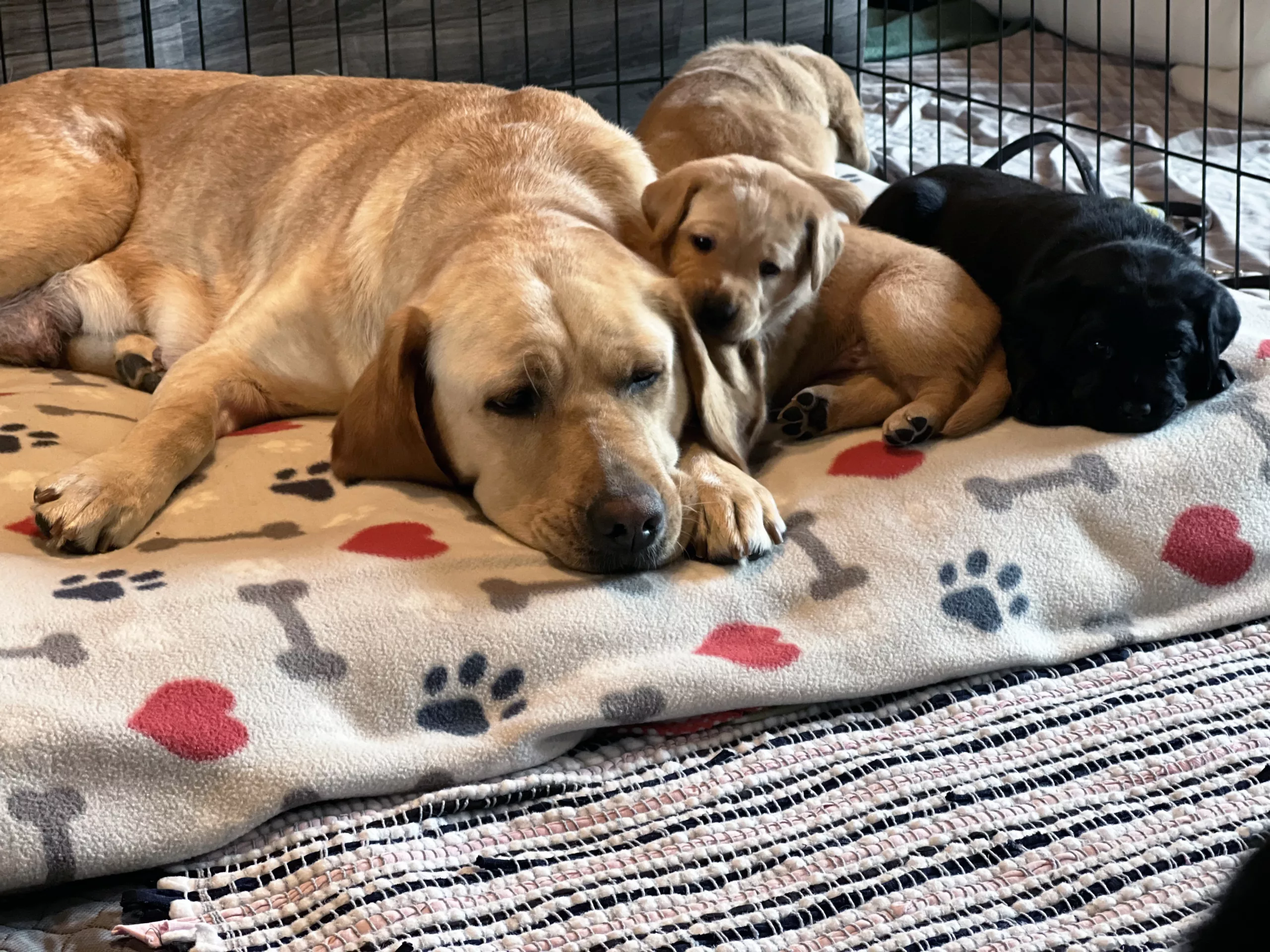 Whelping is the process of a dog giving birth. For several years, Can Do Canines volunteers have opened up their homes to care for these dogs. Whelping homes have welcomed the expecting mom about ten days before her due date and have continued the care through the first five to eight weeks of her puppies' lives. These volunteers have provided continuous care to the dog and pups, with Can Do Canines offering 24/7 support through the process. The organization is opening this new center to help ease the burden on these volunteers by instead offering shifts at this new location, where the Can Do Canines breeding coordinator will office.
Due to the need for a sterilized environment, very few visitors will be allowed at the WAG Center once it begins serving its intended purpose. The August 22 open house will be a chance for the public to take part in a guided tour (offered regularly throughout the event), hear what it takes to be a whelping volunteer, and consider signing up to help in this way in the future. A past whelping volunteer shares, "Bringing these puppies into the world is by far one of the most amazing things we have done. From the second they are born, you are teaching and nurturing them to become the best possible service dogs they can be."
Can Do Canines trains five types of assistance dogs, including those to assist with mobility, hearing, seizures, diabetes, and childhood autism.
There is no pre-registration for this event, though attendees will be asked to share some contact information when arriving.