Our specially trained service dogs change lives.
Over 750 lives and counting have been enhanced by adding a Can Do Canine partner. Both our dogs and clients thrive when they come together to form a team.
Explore our five assistance dog programs: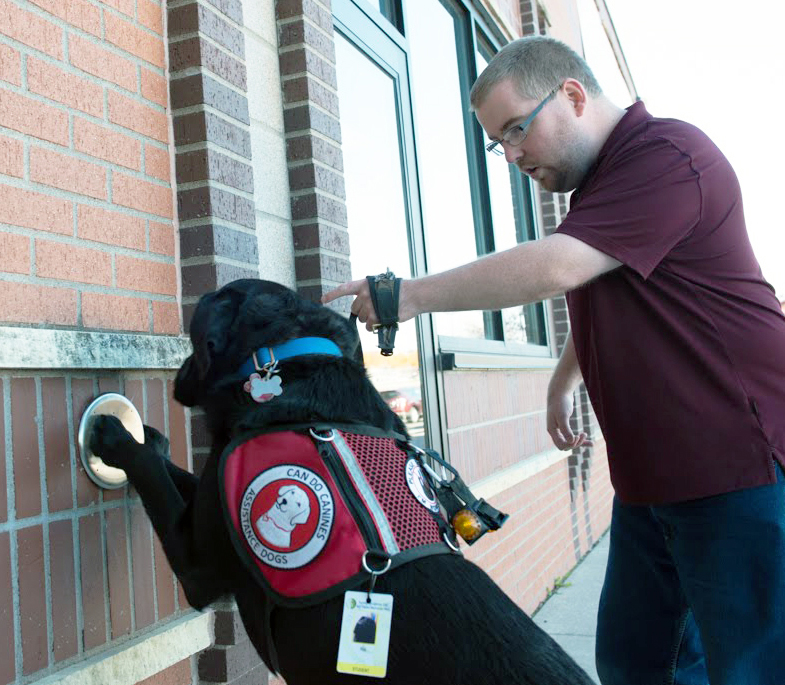 Can Do Canines does not train or place dogs for the following: guide work for the blind, alert to a guardian of child behavior or medical condition, to work in therapeutic or visiting roles in hospitals or assisted living, safety from environmental hazards, aggression or personal protection, the management of mental illness as a primary condition or for the primary purpose of emotional comfort or social support.
On a case-by-case basis, Can Do Canines will consider adding specialized training for post-traumatic stress disorder (PTSD) for clients who are already accepted into our program for one of the five assistance dog types mentioned above.