Can Do Canines is proud to be the Shepherd Express Heroes of the Week! We just placed our 500th assistance dog Hearing Assist Dog Nina with Paul Chavez in Mequon, Wisconsin (a suburb of Milwaukee). Read on for more!
---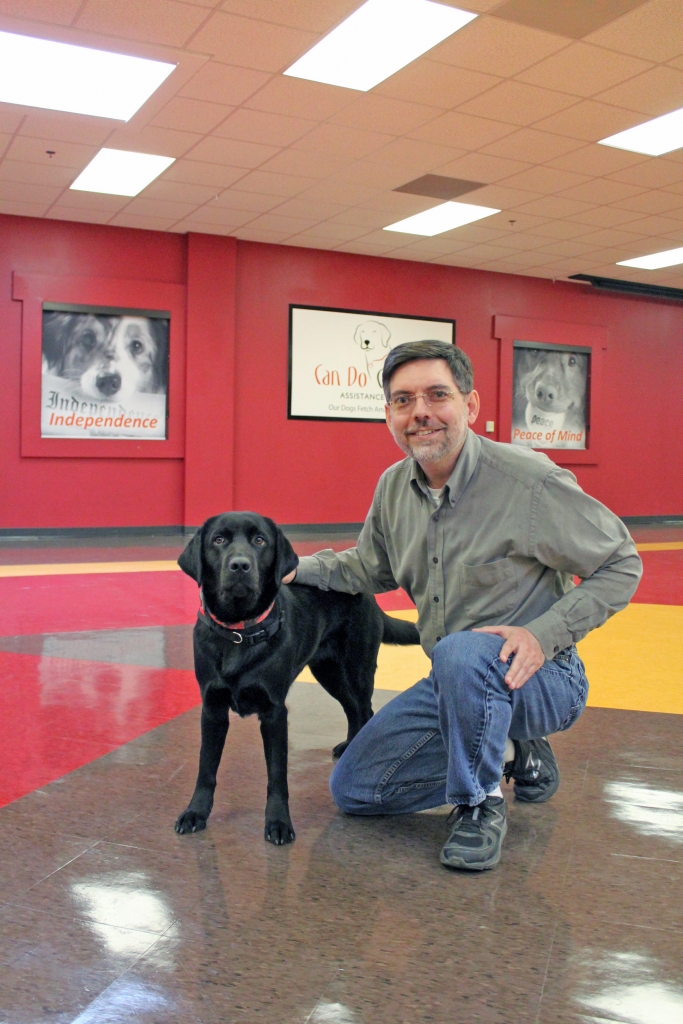 [excerpted from the Shepherd Express]
Founded in 1987 in Minnesota by Executive Director Alan Peters, the Midwestern nonprofit Can Do Canines provides assistance dogs to people with disabilities, free of charge. On Aug. 15, it placed its fourth assistance dog in the Greater Milwaukee area, Nina, a 2-year-old Labrador retriever, with Mequon resident Peter Chavez, who has profound binaural hearing loss. They are the organization's 500th official Assistance Dogs International certified team.
Can Do Canines trains dogs to help individuals with impaired mobility or hearing as well as those with diabetes, seizures or autism. The nonprofit trains many breeds that are, whenever possible, selected from animal shelters, as well as dogs donated by breeders.
"Volunteers are the life-blood of Can Do Canines and simply put, we could not perform our important work without them. In 2014, 500 volunteers logged 300,000 hours to support our efforts," says Can Do Canines Communications Coordinator Paul Schwarzkopf. "Some of our most generous volunteers are our Puppy Raisers. These dedicated volunteers raise and train assistance dog puppies for up to 18 months before returning them to Can Do Canines for final training. Their selfless donation of time provides the groundwork for our clients' new lives of freedom, independence and peace of mind."
To read the rest of the article click here.